South Tyrol Weather
Forecast for today, tuesday 25/06/2019
Summery and hot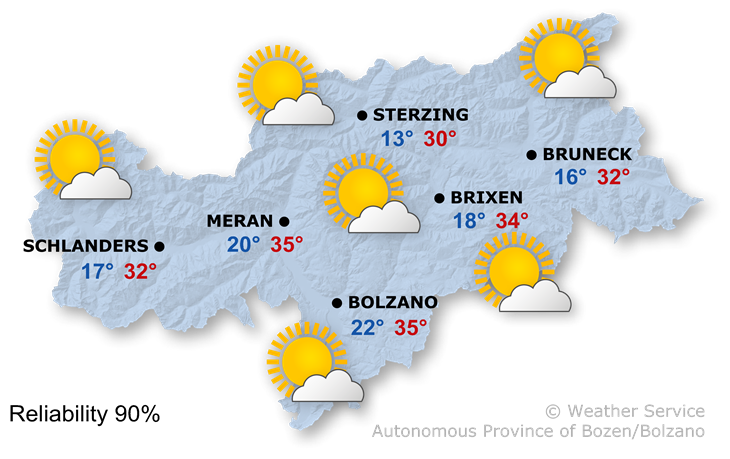 General weather situation
High pressure, stable conditions.
Today's weather
In the afternoon sunny weather, some harmless clouds. Maximum temperatures from 29° and 35°.
Forecast for tomorrow, wednesday 26/06/2019
Sunny and very hot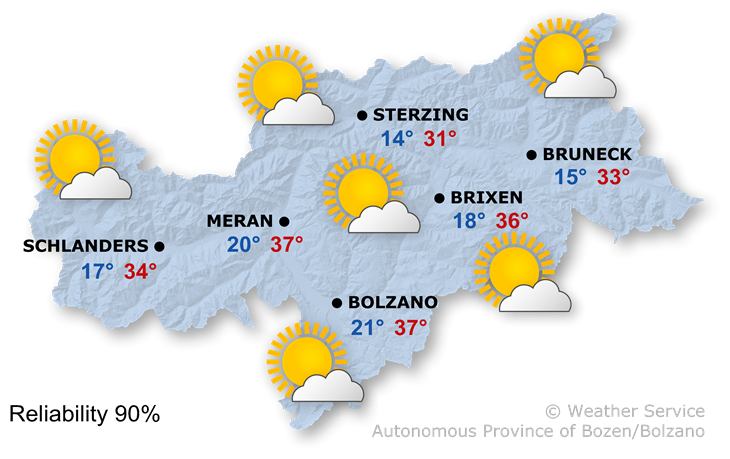 General weather situation
High pressure conditions.
Tomorrow's weather
Local low stratus clouds will dissolve quickly, then very sunny in the whole region. In the afternoon some cumuliform clouds. High temperatures between 31° and 37°.
Outlook for the next days
Sunny and very hot