South Tyrol Weather
Forecast for today, thursday 21/09/2017
Very sunny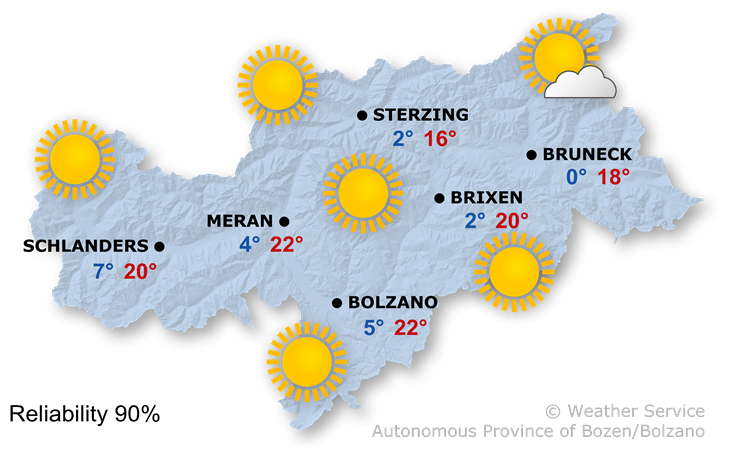 General weather situation
High pressure conditions.
Today's weather
Very sunny weather, mostly cloudless sky. Maximum temperatures between 15° and 23°.
Forecast for tomorrow, friday 22/09/2017
Very sunny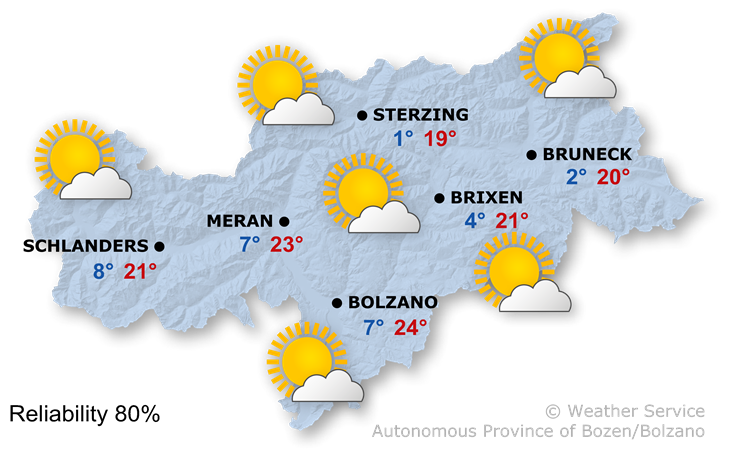 General weather situation
High pressure conditions.
Tomorrow's weather
It will be sunny with only thin high clouds. After a cold morning with minimum temperatures between 0° and 9°, highest values from 16° to 24°.
Outlook for the next days
Sun and clouds