South Tyrol Weather
Forecast for today, wednesday 15/07/2020
Cloudy, some sunny spells, thundery showers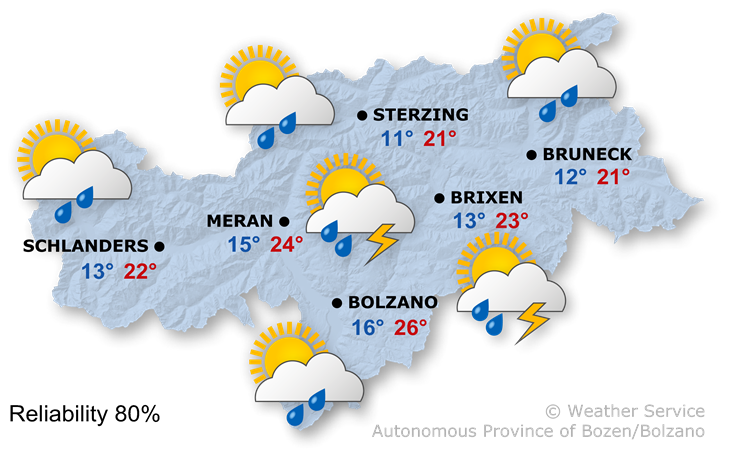 General weather situation
A front crosses the Alps.
Today's weather
In the afternoon variable cloudy with possibility of isolated showers. Maximum temperatures form 18° to 26°.
Forecast for tomorrow, thursday 16/07/2020
Cloudy
General weather situation
Northern western currents will bring humid air masses to the Alps.
Tomorrow's weather
Many clouds, only partly sunny. During the day isolated rain showers, more rain in the night on the alpine crest. High temperatures between 18° and 27°.
Outlook for the next days
Sunny weekend