South Tyrol Weather
Forecast for today, monday 21/10/2019
Mostly cloudy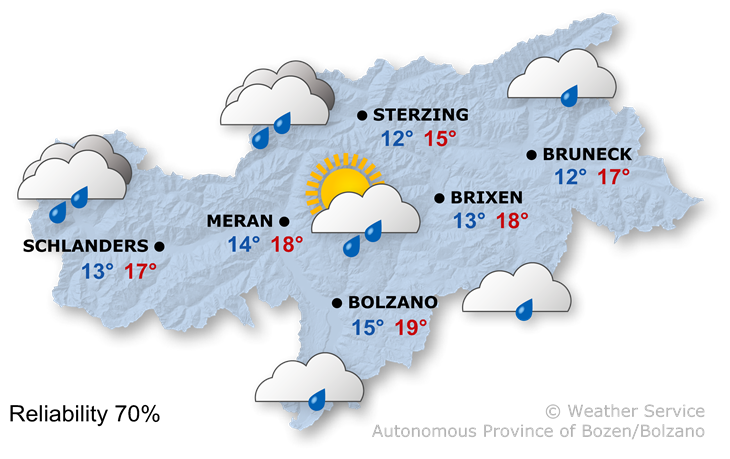 General weather situation
Humid southerly currents.
Today's weather
Often overcast, only local sunny spells. In the late morning rain showers, in the afternoon mostly dry. High temperatures between 15° and 19°.
Forecast for tomorrow, tuesday 22/10/2019
More sun
General weather situation
Still mild but less humid southerly currents.
Tomorrow's weather
Residual and low stratus clouds in the morning, during the day sun and clouds. Highest values between 18° and 22°.
Outlook for the next days
Mild and quite sunny