South Tyrol Weather
Forecast for today, friday 18/09/2020
Sunny and warm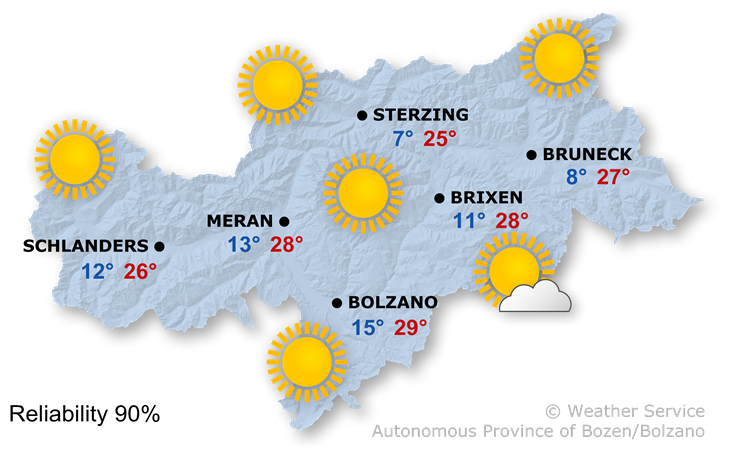 General weather situation
High pressure conditions.
Today's weather
Sunny, mostly clear sky. Warm, maximum temperatures between 23° and 29°.
Forecast for tomorrow, saturday 19/09/2020
Low stratus clouds and sun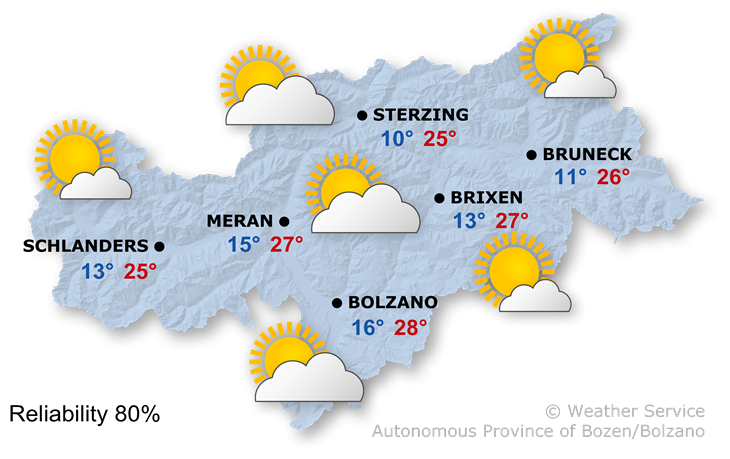 General weather situation
High pressure conditions, but more humid air in the lower levels.
Tomorrow's weather
Widespread low stratus clouds in the morning, then sunny. Some cirrus clouds moving in towards the evening. Minimum temperatures between 9° and 16°, maximum values from 23° to 28°.
Outlook for the next days
Sun, clouds, some rain showers