South Tyrol Weather
Forecast for today, wednesday 19/02/2020
Variable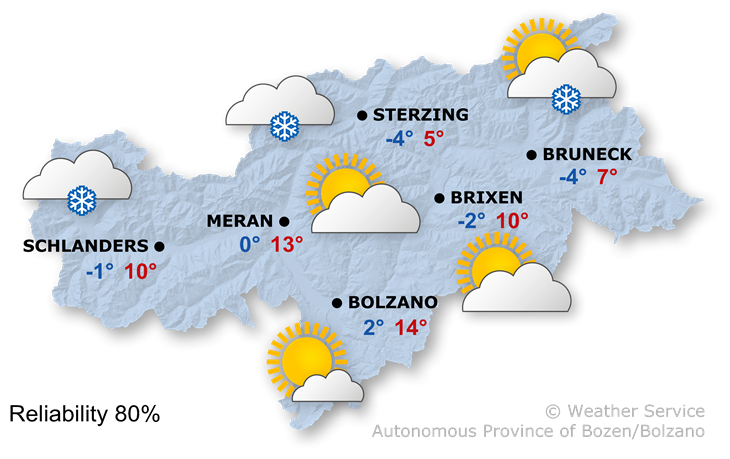 General weather situation
Humid air arriving from the north.
Today's weather
Cloudy in the morning, during the day sunny towards the south. Clouds will persist along the border to Austria with light snowfall in the afternoon. Maximum temperatures from 4° to 14°.
Forecast for tomorrow, thursday 20/02/2020
Sunshine
General weather situation
High pressure conditions.
Tomorrow's weather
Sunny weather, only few cirrus clouds. Minimum temperatures around 0°, highs from 6° to 13°.
Outlook for the next days
Mostly sunny