South Tyrol Weather
Forecast for today, tuesday 13/11/2018
Sun and clouds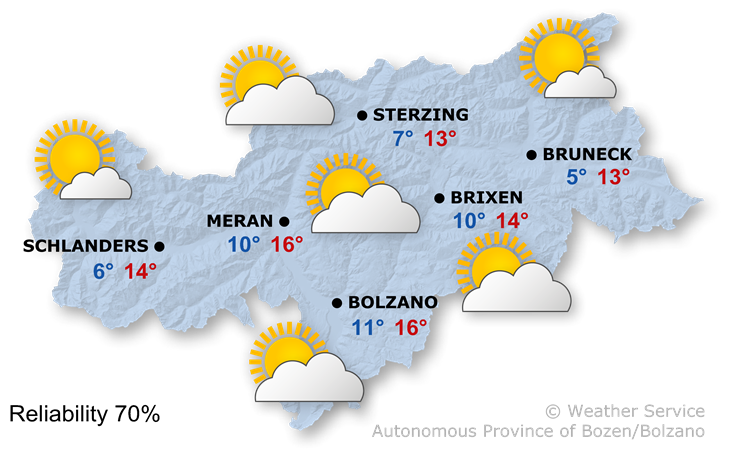 General weather situation
The weather situation does not change much yet, from tomorrow a high pressure will be effective.
Today's weather
In the afternoon partly sunny with some high clouds. High temperatures between 10° and 17°.
Forecast for tomorrow, wednesday 14/11/2018
Very sunny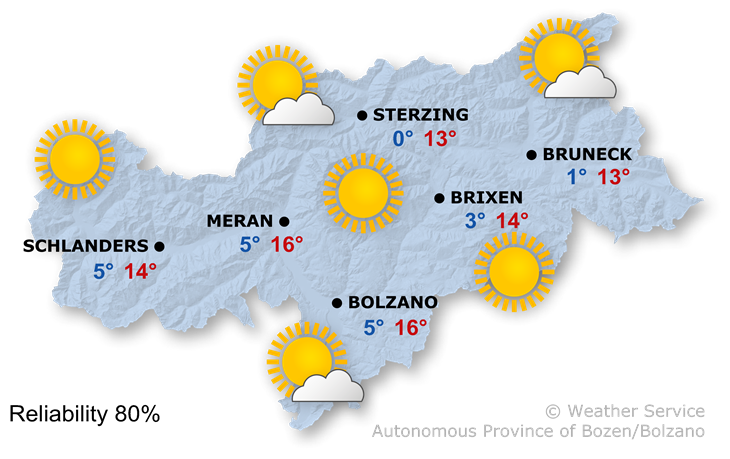 General weather situation
High pressure conditions.
Tomorrow's weather
In the Puster valley some fog possible, then sunny weather in the whole region. Some high clouds will pass. Low temperatures between 0° and 5°, high values from 13° and 16°.
Outlook for the next days
Sunny weather