South Tyrol Weather
Forecast for today, friday 23/08/2019
Changeable conditions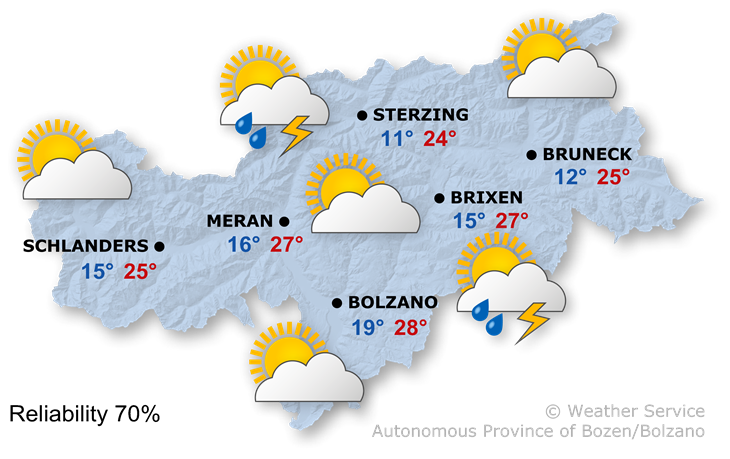 General weather situation
Humid air masses will determine the weather conditions in South Tyrol.
Today's weather
Partly sunny with some showers or thunderstorms during the afternoon and evening. Top temperatures between 21° and 28°.
Forecast for tomorrow, saturday 24/08/2019
Friendly but not completely stable weather.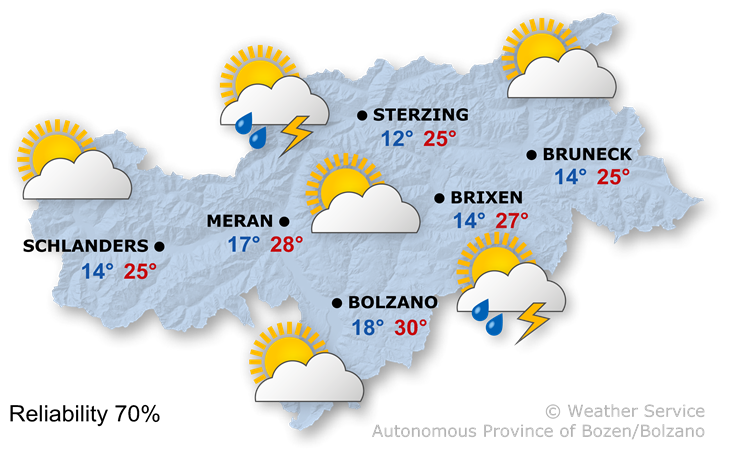 General weather situation
Weak high pressure conditions, but still humid and a bit unstable conditions.
Tomorrow's weather
Residual clouds in the morning, afterwards quite sunny. In the afternoon again local thundery rain showers. Temperatures will reach 23° to 30°.
Outlook for the next days
More sun