South Tyrol Weather
Forecast for today, monday 18/03/2019
Weather improvement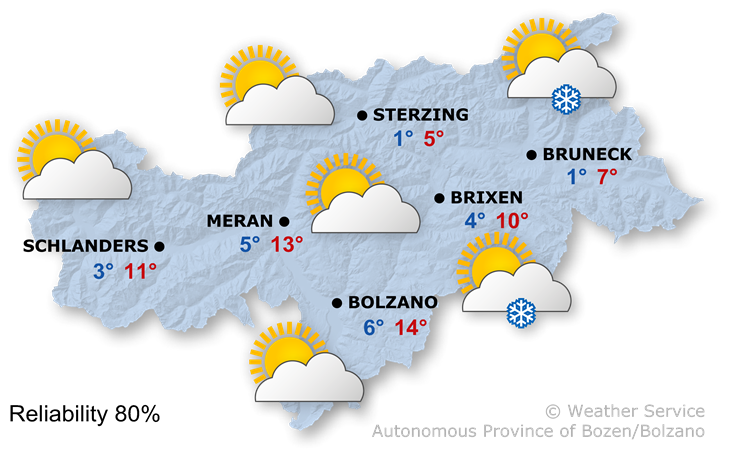 General weather situation
The cold front will move eastwards and the currents will rotate northwards.
Today's weather
Monday's day will start again unstable with rain and snow. Snow limit around 1000 m. During the day, the rainfall will be exhausted and the sky will start to clear up from Val Venosta. Presence of foehn in many valleys. Decreasing temperatures with maximum values between 5° and 14°.
Forecast for tomorrow, tuesday 19/03/2019
Sunny weather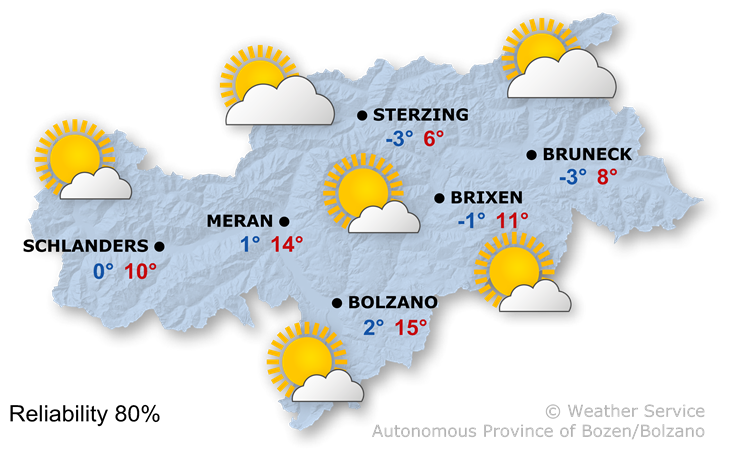 General weather situation
High pressure conditions and northern currents will lead drier air masses into the alpine region.
Tomorrow's weather
Mostly sunny weather, only in the north of South Tyrol more clouds. In some valleys north Föhn. High temperatures between 5° and 15°.
Outlook for the next days
Sunny and rising temperatures