Weather Radar
- Radar loop (animation of most recent images)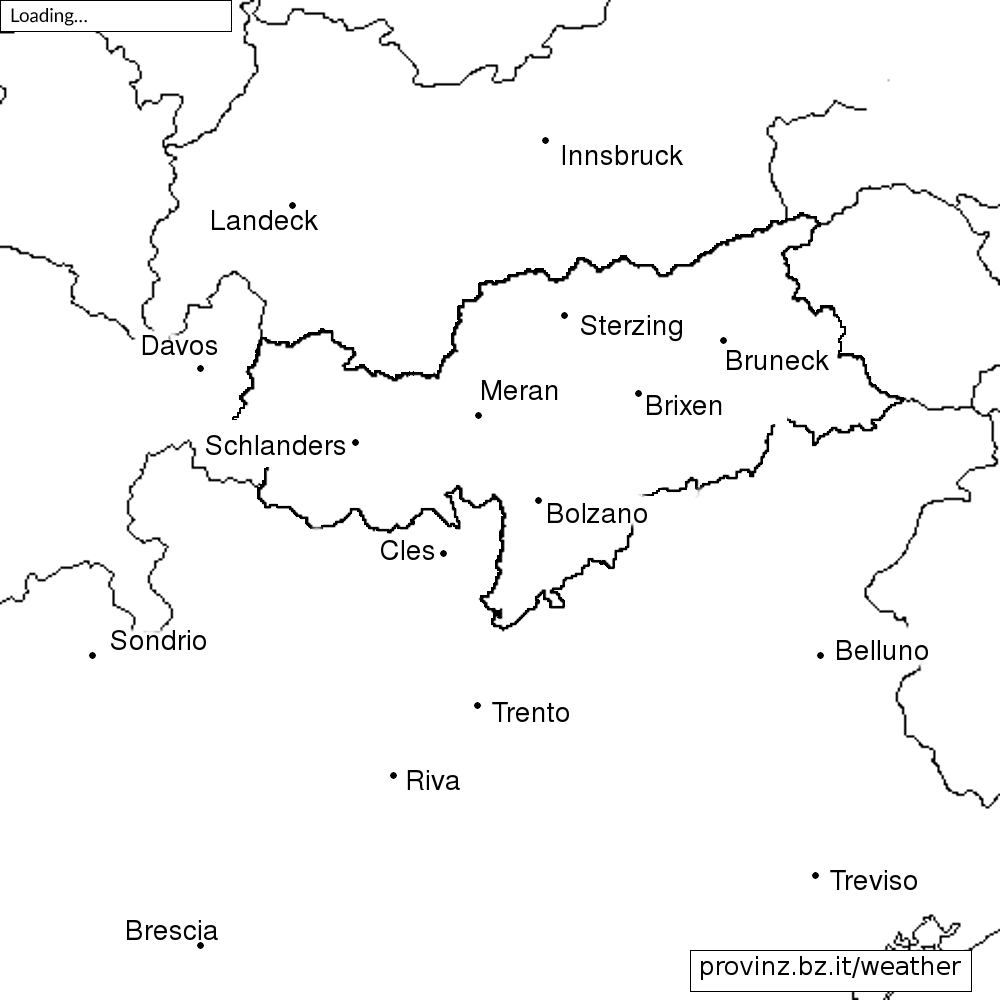 Where is it raining?
The weather radar is used for gathering surface information on precipitation (rain, snow, hail) in South Tyrol and its surrounding areas.
The images are updated every five minutes: the colours relate to the intensity of precipitation.
Due to technical problems, the radar on the mount Macaion will be out of service until further notice. To keep the service somewhat going, we will publish the data from the radar of Weissfluh, which are kindly provided by MeteoSwiss. It is necessary to point out that while the theoretical reach of the Weissfluh radar (black arc in the image) covers the whole Province, the quality of the data suffers from the increasing distance, that is, from the elevation of the atmospheric measurement, especially during snowfall in the East of Province. We therefore recommend to view the radar map as a strictly qualitative measurement of the area, and to keep in mind that it is possible that precipitations occur, even if they are not shown on the map.
We apologize for any inconvenience.