South Tyrol Weather
Forecast for today, saturday 13/08/2022
Sunny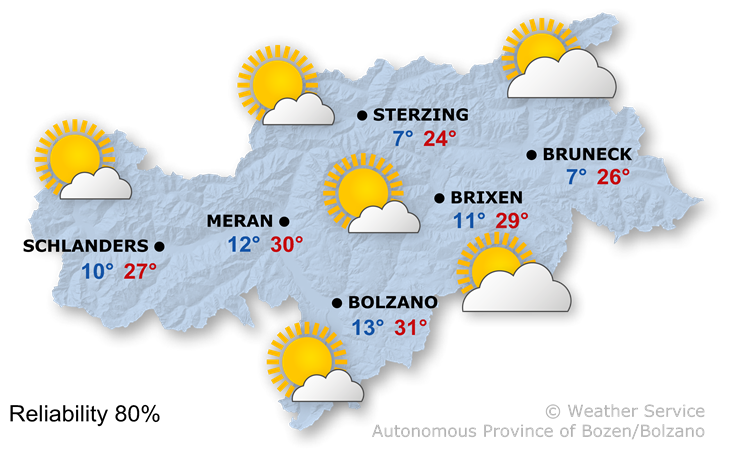 General weather situation
Rising atmospheric pressure.
Today's weather
Mostly sunny weather in the afternoon, some clouds towards the East. Maximum temperatures from 23° to 31°.
Forecast for tomorrow, sunday 14/08/2022
Sunshine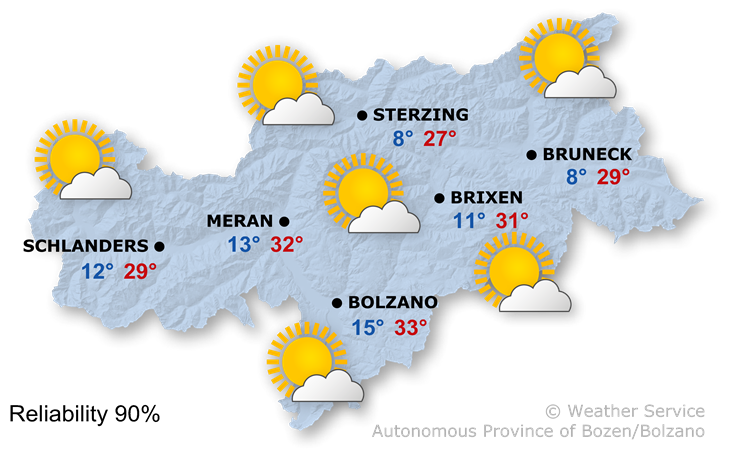 General weather situation
High pressure conditions
Tomorrow's weather
Sunny weather with some mostly thin cirrus clouds moving through from the West. Maximum temperatures from 25° to 33°.
Outlook for the next days
Variable Monday