South Tyrol Weather
Forecast for today, monday 30/01/2023
Sunny weather, light snowfall in the North during the evening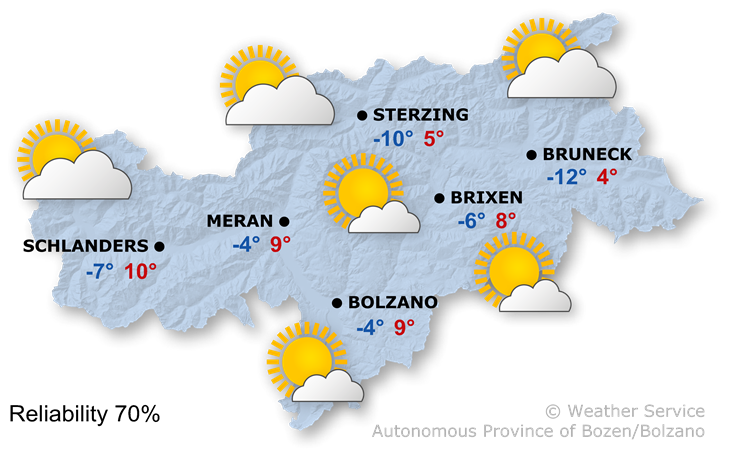 General weather situation
A weak cold front will reach the Alps in the evening.
Today's weather
Sunny weather with some high clouds during the first part of the day. Later unstable conditions in the North with light snowfall on the border to Austria. North foehn in some valleys. Top temperatures between 4° and 10°.
Outlook for the next days
Sunny weather on Tuesday
On Tuesday sunny weather. Sunny weather on Wednesday in the South, changeable in the northern parts. On Thursday more clouds with snowfall in the northern parts of the region. On Friday weather improvement.
Last update: 30/01/2023, 07:30