South Tyrol Weather
Forecast for today, thursday 24/06/2021
Summery weather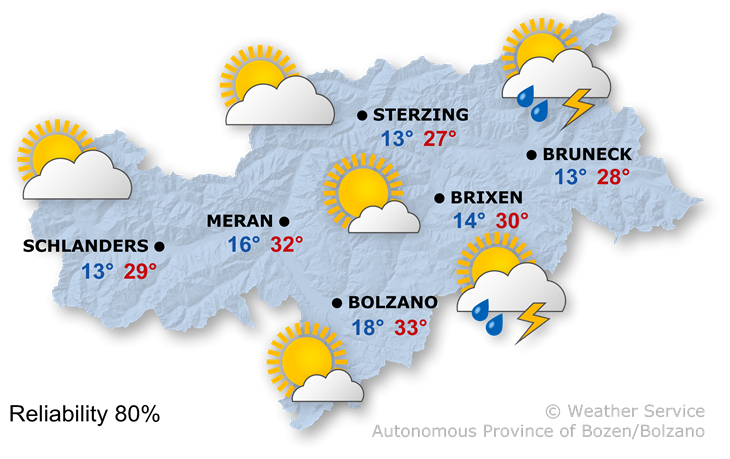 General weather situation
Southwestern currents will bring hot air masses to the Alps.
Today's weather
Mostly sunny. In the afternoon and evening more clouds, some rain showers or thunderstorms are possible. High temperatures between 25° and 33°.
Forecast for tomorrow, friday 25/06/2021
Sunny with thunderstorms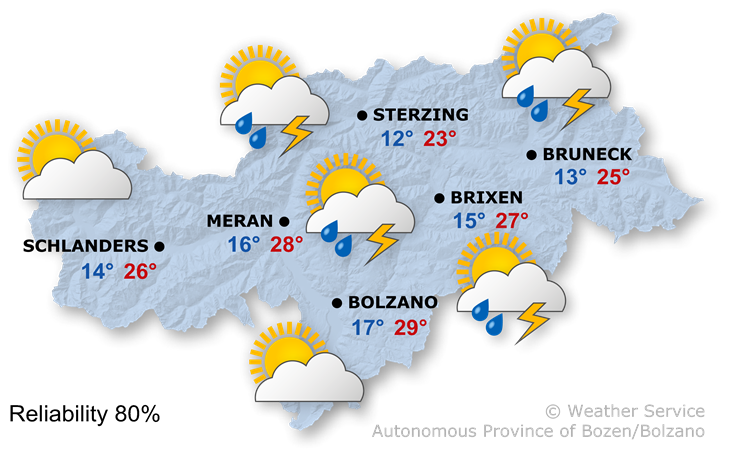 General weather situation
A perturbation will cross the Alps.
Tomorrow's weather
Partly sunny weather with showers and thunderstorms in the afternoon. Top temperatures between 21° and 29°.
Outlook for the next days
Sunny and hot