South Tyrol Weather
Forecast for today, monday 17/01/2022
In the North cloudy, in the South sunny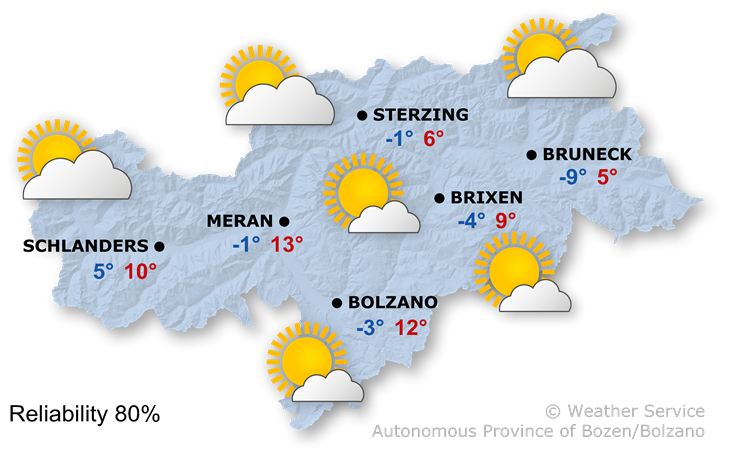 General weather situation
A cold front will reach the Alps.
Today's weather
On the alpine crest many clouds, in the South sunny due to the Föhn. High temperatures between 2° and 12°.
Forecast for tomorrow, tuesday 18/01/2022
Sunny weather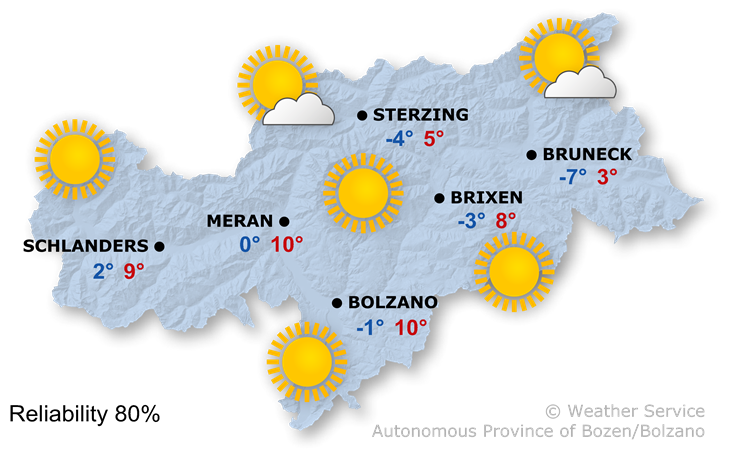 General weather situation
Northerly upper level flow will bring dry air masses towards the Alps.
Tomorrow's weather
Residual clouds in the Northeast during the morning. Otherwise sunny weather. Top temperatures between 2° and 10°.
Outlook for the next days
Unsettled weather in the North from Thursday